NEWS
about Stanka's activities, book promotions, newspaper articles…
2023.
September 1
Short film "Six Tears" won BEST THRILLER award on 'The Best' film festival in Barcelonia (Spain).
https://forumfilm.foroactivo.com/h12-the-best-reviews
July 29
Film "Summer morning", at Film Festival in Islamabad (Pakistan).
June 24

Selected from the best.
MOJZAGREB INFO
CENTAR KULTURE
EMEĐIMURJE
MEĐIMURSKE NOVINE
MEĐIMURJEPRESS
June 1
Along with Nikola Tesla, Vladimir Prelog, Ivan Gundulić, Ivan Meštrović, Jaroslav Seifert, Slava Raškaj, Frédéric Chopin, Miroslav Krleža, Vesna Parun and many other artists, scientists, heroes, in short – Slavic greats, there is the name of our artist, the versatile Stanka Gjurić, as described on the educational page dedicated to the book entitled "Illustrated History of Slavic Misery" (2017), by Welshman John W. Bills, born in the eighties .
Blogger and travel writer Bills writes: "The Slavs bounced through history surviving under the harsh rule of the stronger while constantly being told they were not worthy of whatever situation they found themselves in." For centuries they have had the 'stick of backwardness' thrust in their direction, the hat of the savage placed squarely on their collective heads, an ethnic group open to ridicule within Europe throughout history. That was true of the Teutonic Order in the 1300s, and it's true of the 'hilarious' social media sites portraying the Slavs as chain-smoking, tracksuit-wearing, reckless squatters in the 2000s. Are we still smearing entire ethnic groups with broad strokes? Slavs number more than 360 million, spread all over the world, and Slavic states cover more than 50% of Europe. We put them all in the same boat. Still? Inspired by my imaginary debate in a pub in Montgomeryshire, "An Illustrated History of Slavic Misery" was born.
On Instagram, as well as on his personal website, Bills describes how it was through his own experience and travels that inspired him to research the history of the Slavic peoples that he decided to write this book. He says that the combination of his personality and experiences influenced its creation. The Illustrated History of Slavic Misery is a journey through the Slavic peoples of Europe, and the men and women who made them great, from military leaders to medieval kings, to genius poets and freedom fighters, all the way to women who literally fell from the sky (flight attendant Vesna Vulović) .
There is much more to Slavs than tired stereotypes, and 'The Illustrated History of Slavic MIsery' is here to illustrate that. The good and great of Slavic history is celebrated in this history book, which should also be humorous (among other John celebrates Europe's first vampire).
Scientists, musicians, artists, diplomats, athletes, warriors are investigated, while John also tries to answer important life questions – where did soft contact lenses come from? Who was the first woman to circumnavigate the world alone? 'An Illustrated History of Slavic Misery' has the answers.

May 5
Stankin film 'Ljetno jutro' na međunarodnom, 31. 'Hrvatskom festivalu jednominutnih filmova' u Požegi.
MURALIST
PANOPTICUM
April 26
Stanka's video poetry "Aquarelle" in poetry festival 'Poesia' at 'La Factorie' in France. (Val de Reuil).
MEĐIMURSKE NOVINE
CENTAR KUTURE
February 13
Short film "Link", in Official selection of 'Kalakari Film Fest' in India.
CENTAR KULTURE

February 10
Film 'Son of a Prophetess' at 'Cinemaking International film Festival', which is going to be held from 24 to 28 February.
January 14
Stanka's 28 minutes long film "Six cries" – ready for Festivals.
MEĐIMURSKI.HR
MEĐIMURSKE NOVINE
MURALIST
EMEĐIMURJE
MOJ ZAGREB
CENTAR KULTURE
December 5
Film "Bon Appetit" by Stanka Gjurić awarded in Rome (Italy), as Best documentary. YOUTUBE
EMEĐIMURJE
CULTURENET
December 1
Short documentary by Stanka Gjurić, "Bon Appetit!" in 'Cinecibo' Film Festival in Rome (Italy).
CENTARKULTURE
November 23
In film show 'Fibula' in Sisak, Croatia, on 29.11. is going to be shown Stanka's documentary 'Bread'.
FILM MAG
MURALIST
EMEĐIMURJE
CENTAR KULTURE
November 13
Stanka Gjurić, Croatian writer born in Čakovec (Međimurje), also a poet and independent filmmaker (producer, director, screenwriter, cinematographer and editor of her own films), pleasantly surprises us with her constant successes. A few days ago, her short film "Summer Morning" (which has already been shown at several film festivals in the world, such as England, India, Austria, etc.) was included in the official program of ESMoA, festival of film and video art in USA (El Segundo, California), whose jury includes two-time Oscar winner Rick Carter, Phet Mahathongdy, actress, writer and director, Morgan Rojas, film critic and founder of Cinemacy – a website dedicated to discovering the latest independent and arthouse film, and Matteo Tibiletti, actor, writer, theater director and filmmaker. The curator of the 2022 ESMO Video Ar and Film Festival since 2017 is Eugenia Torre, currently the director of information and media where she manages various aspects of the organization of the art laboratory.
Immediately afterwards, on November 9, she promoted her artistic monograph at the Society of Croatian Writers. It is about the book " Inviolable part" ("Nepovredivi dio", Izvori, Zagreb 2021), which was discussed by the writer Đuro Vidmarović, but Stanka also presented Vidmarović's two-volume edition of the book "Survive the Pandemic and the Earthquake, and remaining normal" ("Preživjeti pandemiju i potres, a ostati ubrojiv", Own edition, 2022).
At this year's book fair 'Interliber' in Zagreb, were presented her newly published book "Wide Awake" ("Budnost") published in the library "Good prose ("Dobra proza") at the publishing house "Alfa". Our respected academician Vinko Grubišić wrote about a book:"The truth about happiness" ("Istina o sreći"), a book published by Stanka Gjurić in 2018 (Ceres) shows some thematic and expressive similarities with the book "Wide Awake" (Budnost). Themes such as tenderness, friendship, affection, reaching for the mystical and otherworldly are again there, but this is only the best evidence that the writer and poet expands and deepens the world of her dreams and reality, and as in essay writing, she is most suited to a poetic essay, so her lyricism in prose, it enables a wide and open range of expression."
What can we say but "Well done, Stanka! Congratulations."
November 10
The publishing house "Alfa" published a new book of prose by Stanka Gjurić, entitled "Wide Awake".
November 9
Books by Stanka Gjurić and Đura Vidmarović were promoted in the Association of Croatian Writers in Zagreb. More at this link: ZAGREB INFO
November 8
Stanka's film "Summer morning" – finalist in Film Festival ESMoA (EL Segundo, California, USA).
14 October
In Croatia, after Dubrovnik and Rijeka, journalists from the most famous radio station in Poland, Wnet, stopped by in Zagreb, as part of the cultural aspect of the "Great Expedition" project, to talk to Stanka, concluding that precisely her cultural activity would be an excellent and interesting addition to the project they are creating.
MATIS
October 7
Stanka's five lyrical compositions were published in the magazine "Vijenac" from October 6.
October 1
At the festival in Barcelona 'Stop Motion Film Festival', the award "Best animated fiction" for the film for children, "Once upon a time".
August 12
'Son of a Prophetes in FeKK short film festival Ljubljana.
HAVC
July 31
"Son of a Prophetess" won the "Best Contemporary Film" award at the recently held "Forum Film Festival of Contemporary Film" in the Cultural Center of Ciudad de Resistencia in Argentina.
July 23
"Son of a Prophetess" in official selection of "Contemporary Film Festival" uin South America (Argentina).
CULTURENET

July 1
The one-minute film "Summer Morning" in the program of the film festival 'Lit Laughs' International Comedy Film Festival in Harrogate (Yorkshire, U.K.), this August.
CENTAR KULTURE
June 30
A panorama of contemporary Croatian women poets published in Macedonia
"The magazine is published in Skopje, the publisher is Makavej, and the editor-in-chief is Dr. Branko Cvetkoski. Thirty-one contemporary Croatian poets are included in the panorama: Lidija Bajuk, Gordana Benić, Vesna Biga, Enerika Bijač, Ana Brnardić, Diana Burazer, Ljerka Car Matutinović, Ružica Cindori, Marija Dejnović, Lana Derkač, Dunja Detoni Dujmić, Maja Gjerek, Stanka Gjurić, Monika Herceg, Ana Horvat, Dorta Jagić, Božica Jelušić, Andrijana Kos Lajtman, Emilija Kovač, Sanja Lovrenčić, Sonja Manojlović, Irena Matijašević, Vanda Mikšić, Sibila Petlevski, Diana Rosandić, Ivana Šojat, Ljerka Toth Naumova, Dragica Vranjić Golub, Sonja Zubović, Anka Žagar and Darija Žilić. The poems were translated by Vesna Acevska, Branko Cvetkoski and Sande Stojčevski, and the selection and foreword are signed by Ružica Cindori and Branko Cvetkoski. The magazine is enriched with photographs by the Croatian artist Željko Vrhovski. The presentation of the magazine will take place at the end of August at the Struga poetry evenings, to which the poets Andrijana Kos Lajtman, Sonja Manojlović, Sibila Petlevski, Darija Žilić and Ružica Cindori have been invited. The Croatian Ministry of Culture and Media will also support this project."
MV INFO
June 30
Ljubljana: Croatian short feature film "Son of a Prophetess" at the largest international film festival in Slovenia.
MOJ ZAGREB
May 23
Lyrical prose under the common title 'And where are you?' broadcast on the 3rd program of CROATIAN RADIO in the show 'Words and words'.
June 13
Stanka's lyrical prose published in 'Zadarska smotra' nr. 1-3.

May 26
In a new issue of the International Literary Relations Magazine, "Most / The Bridge 1-2 / 2022, my poems translated into Chinese by Agnes Lam (Hong Kong).
May 23
One minute film "Summer morning" (2021), has entered in Official selection of International film festival 'Mister Vorky' in Srbia (Ruma).
May 17
New film by Stanka Gjurić, "Son of a Prophetess" in 'Cinemaking International Film Festival' in Dhaka (Bangladesh).
TOTAL CROATIA NEWS
LOOK TRAVELS
TOPWOOL.LC
ZEDDBRASIL

May 3
Short film "Link" in 'McMinnville Sci-Fi Film Festival' in USA.
https://www.imdb.com/title/tt13655522/
https://filmfreeway.com/McMinnvilleSci-FiFilmFestival


April 8
Short documentary 'Noon shot' in 'Lift-Off" in London.
CROATIAWEEK
TOTAL CROATIA NEWS
April 2
Stanka started to work on her film about her cousin Alojzije Mišić, bishop of Mostar and Duvno.
IMDB
POSKOK.INFO
MEĐIMURJEPRESS
EMEĐIMURJE
BLJESAK.INFO
MURALIST
CENTAR KULTURE
March 10
Short film "Bread" in Film Festival "Lift off" in London.
MEĐIMURJEPRESS
CULTURENET
March 2

Art film "Link" in "The Clapperboard Golden Festival" in Brazil (Sao Paulo).
January 17
Stanka's poetry translated by Željka Lovrenčić translated in Spanish published in web site CROACIA-CHILE by Andres Morales Milohnic
2021
December 31
Short film 'Link' in 'Four Seasons Film Festival: Summer' in Argentina, won Best script award.
MATIS.HR
CULTURENET
MURALIST
MEĐIMURJEPRESS

December 15
Official selection of short film 'Link' in 'Summer Film Festival' Argentina.

December 14
Stanka Gjurić's film, 'Summer Morning', received the 'Honorable mention' award at the Willahen Comedy and Satire Award in Vienna
.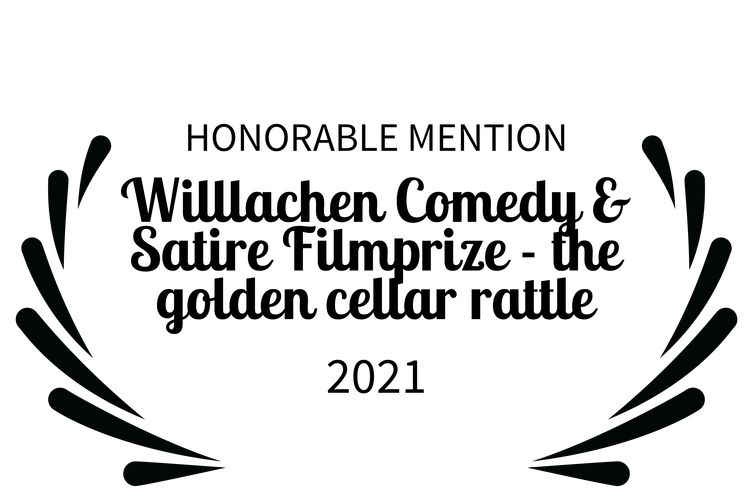 December 9
Film by Stanke Gjurić, "Summer Morning" on Film Festival 'Willahen Comedy and Satire Film Prize – the golden cellar rattle' in Wienna, Austria.
eMEĐIMURJE
November 10
World Festival of Croatian literature.
CROATIAWEEK

November 7
Stanka's lirical esseya in 'Riječi'.
MATICA HRVATSKA SISAK

September 5
The shooting of Stanka Gjurić's film, 'Sunburn', is in progress, which will last until the spring of 2022. IMDB
September 1
Short film 'Summer morning' entered official selection of Film Festival "Noble International Film Festival and Awards" in India (Bangalore)
MURALIST


August 26
Stanka start writing columns for the Croatian portal "Bez cenzure' Uncensored'
KOLUMNA

August 24
Stanka Gjurić's latest film 'Summer morning' at the Russian Film Festival.
MURALIST eMeđimurje

August 23
Stanka's songs, translated by Željka Lovrenčić into Spanish, were published on the Spanish portal Crear en Salamanca.

CREAR IN SALAMANCA

July 30
"Best fiction" award to Stanka's film "Rhythm", in "Experimental Film Festival", Spain.
Award ceremony FILM FESTIVAL SITE

July 13
Stanka's lyrical essays under the common title 'Shards', published in the magazine 'Kolo' 2/21.
KOLO

June 30
Best Scipt Award for the film 'Perfect Tattoo' at the 'Barcelona Fiction' Festival.
eMEĐIMURJE MURALIST
May 14
Stanka Gjurić's film, 'Luka's prophecy', has entered the official selection of the Lift-off festival in Great Britain.
DIREKTNO HR MEĐIMURJEPRESS MOJZAGREBINFO EMEĐIMURJE MEĐIMURSKENOVINE


March 31
'Best child fiction' award for Croatian short film "Lioncity" in 'Europe Film Festival' (Barcelona/Resistencia).
FILM-MAG E.MEĐIMURJE PANOPTICUM
https://filmfreeway.com/EuropaFilmFestival


March 21
Fifteen-minute film for children, filmed in Čakovec, 'Lioncity', by Stanka Gjurić, has entered the competition part of the 'Europa Film' Festival, which takes place at the end of March 2021 in Barcelona (Spain) and Resistencia (Argentina). However, due to the coronavirus situation, it is forced to be shown online. On the occasion of choosing Stanka's film, and given the topic it deals with (danger threatens people from outside, which is why they remain locked in their homes), 'Teknochat' platform made an interview with the author, which was published on the Festival website.
https://teknochatfestivales.foroactivo.com/t64-stanka-gjuric
https://vimeo.com/303055283


March 14
Stanka's interview in Večernji list.
FACEBOOK POST

March 7
Stanka's poetry was translated into Chinese, but Stanka translated the poetry of a Hong Kong poet, Agnes S. L. Lam, who translated Stanka's poems, into Croatian.
Born in Hong Kong, Agnes S. L. Lam (林舜玲) is a Chinese poet writing in English. Her publications include personal collections, Woman to Woman and Other Poems《女人間的心聲和其他詩歌》(1997), Water Wood Pure Splendour《水木清華》(2001), A Pond in the Sky《天空之池》(2013) and Poppies by the Motorway《公路旁的紅罌粟》(2017). For many years, she has been invited to publish her poetry in international journals and anthologies; some of her works have been translated into German, Italian and other languages. An Honorary Fellow in Writing by the University of Iowa in America and a Visiting Fellow at the University of Cambridge, Lam was awarded the Nosside World Poetry Prize (Special Mention), based in Italy and endorsed by UNESCO. In her early years, she went abroad to study in Singapore and America. After obtaining her PhD from the University of Pittsburgh, she taught at the National University of Singapore and the University of Hong Kong. As Professor at HKU, she supervised PhD students and served as an Associate Dean of the Faculty of Arts. In addition to writing poetry, she was also a researcher. Her recent book, Becoming Poets: The Asian English Experience《詩人歷程:亞洲的英語經驗》(2014) introduces the creative lives of 50 Asian poets writing in English.

February 24
The Ivy Plus Libraries Confederation has selected Stanka Gjurić website — http://stankagjuric.from.hr/ — for inclusion in its Literary Authors from Europe and Eurasia Web Archive. The Archive is an initiative developed by librarians at Columbia University, Harvard University, Princeton University, and Yale University, in partnership (as the Ivy Plus Libraries Confederation), with Brown University, the University of Chicago, Cornell University, Dartmouth College, Duke University, Johns Hopkins University, and the University of Pennsylvania. The project aims to collect websites related to literary authors (of fiction, non-fiction, and poetry), translators, critics, and publishers from Europe and Eurasian (including Western, Central, and Eastern Europe, and the countries of the Former Soviet Union), with the aim of preserving the history of the contemporary literary process as reflected in the non-print publishing activity of important literary figures and organizations.

January 21
3rd program of Croatian Radio, show 'Words and Words', editor Irena Matijašević (performance of Stanka's lyrical prose under the common title 'The game has begun').

2020

December 31
A sixteen-minute film for children, by Stanka Gjurić, "Lioncity / Lavograd", at the 'Teknochat Film Festival' in Spain (Barcelona) in 2020, has won the 'Best Fiction' award. By the way, at this festival, as every year, awards were given in the following categories: Best Screenplay, Best Actress / Actor, Best Director, Best Feature Film, Best Music, Best Animation, all the way to the Audience Award, etc.
The film was shot in Stanka's hometown Čakovec, and it shows a city occupied by lions, which, in cooperation with nature, is defended by a thirteen-year-old boy.
Jury review: "The gaze of a child is not easy to transfer to cinematography. In this film we can see in the first person as if we were children. Like the main character. We enter his world and understand it. Very good acting and artistic direction. Natural and diaphanous scenes. Very good lighting."
December 30
Stanka Gjurić's short film, 'Perfect Tattoo' this days won the award in the category 'Best fiction' at 'Summer Film Festival' (Barcelona / Argentina). Fifteen countries from three continents took part in the festival under the common name '4 Seasons Film Festival'. Review of the film 'Perfect Tattoo, by an Festival Jury: "Great fiction film with a thriller ending. Black and white is justified to perfection, as it brings interest to the scenes. The rhythm is in crescendo. This helps the viewer to position themselves. But at the same time it surprises with unexpected details. Very good performances."

November 17
WORLD FESTIVAL OF CROATIAN LITERATURE
Participants from Croatia and Herceg-Bosna (Bosnia and Herzegovina): Željka Lovrenčić, Ivan Aralica, Luko Paljetak, Đuro Vidmarović, Stjepan Šešelj, Zlatko Krilić, Mirko Ćurić, Boris Domagoj Biletić, Boris Njavro, Ivan Tolj, Mislav Ježić, Hrvoje Hitrec, Dubravka Oraić-Tolić, Božidar Petrač, Stjepan Čuić, Dubravko Jelačić Bužimski, Mate Kovačević, Miroslav Međimorec, Zdravko Gavran, Ernest Fišer, Tomislav Marijan Bilosnić, Nikola Đuretić, Ivan Rogić Nehajev, Stanko Baković, Stanka Gjurić, Davor Šalat, Tihomil Maštrović Ivica Matičević, Stanko Krnjić, Slobodan Prosperov Novak, Milan Bošnjak, Sanja Vulić, Domagoj Vidović and Joso Živković, Mato Nedić, Ivan Sivrić, Fr. Miljenko Stojić.
Outside Croatia: academician Nikola Benčić, Petar Tyran, Jurica Čenar, Agnjica Čenar-Schuster (Burgenland, Austria); Petar Tašky (Burgenland, Slovakia); Timea Horvat, Šandor Horvat (Burgenland, Hungary) and Mijo Karagić (Hungary); Antonio Sammartino, Lepoldo Lalli, Antonio Piccoli (Molise, Italy); Petar Hategan and Anca Svetlana Faraci Farać (Karaševo, Romania); Tomislav Zigmanov, Vladimir Nimcevic, Lajco Perusić (Backa, Vojvodina); Adrijan Vuksanović, Zvonimir Deković, Diana Milošević (Boka Kotorska) and Vladimir Marvučić, (Bar, Montenegro); Ljerka Tot-Naumova (Macedonia); Henrik Heger, Marco Gjidara, (Paris, France); Zlatko Markus, Borislav Arapović (Sweden); Stjepan Šulek, Nada Pomper, Jagoda Marinić, Ružica Kanitz (Germany); Šimun Šito Ćorić, Ivna Žic, Dubravko Pušek (Switzerland); Flora Turner Vučetić (Great Britain and Northern Ireland).
CROATIAWEEK eMEĐIMURJE MEĐIMURJEPRESS CENTER OF CULTURE

October 29
A book of selected poems by Stanka Gjurić, entitled ""Insurmountable"", has just been published by 'Izvori', Zagreb.

Octobar 17
Interview with Stanka Gjuric in CENTAR ZA KULTURU

30. September
Stanka Gjurić's short animated film, "Once upon a time", at the Argentina-based film festival, 'Stop Motion Film Festival', won two awards: Best Children's Film and Audience Award.

29. September
Stanka Gjurić's one-minute film, "Rhythm", which was included in the "1 Minute Film Festival" in Cape Town (Republic of South Africa) last year, has been selected among the top 100 since the beginning of the 1-minute film festival, in International
1-Minute Film Festival in Istanbul (Turkey) at 'Cinema Majestic', 15 October 2020.


September 15
Stanka Gjurić's short animated film "Once upon a time", has entered the official selection of the International animated film festival "Stop Motion Film Festival" in Argentina.
STOPMOTIONFILMFESTIVAL HR SVIJET MOJ ZAGREB TOTALINFO eMEĐIMURJE CULTURENET MATIS.HR PANOPTICUM MEĐIMURJEPRESS

June 11
Croatian Audiovisual Centre – Croatian film 2020.

CATALOGUE

April 6
Gjurić made two short films with animated dolls.
CULTURENET FILM-MAG PANOPTICUM EMEĐIMURJE
MEĐIMURSKE NOVINE MOJZAGREB MEĐIMURJEPRESS

February 29
Short film by Stanka Gjuric, "Perfect Tattoo", which was one of the best films to compete in 2019 at the Vip Fest in Barcelona and recently entered the official selection of the festival via the "Teknochat" platform , won the 'Best Thriller' category yesterday, between seventy-seven best.
AWARDS

MEĐIMURJEPRESS EMEĐIMURJE FILM-MAG
February 20
Stanka's esays on Croatian radio HRT-HR 3.

February 16
Film "Perfect Tattoo" by poet and filmmaker Stanka Gjuric, along with cca seventy other films by filmmakers from around the world, has entered the official selection of 'Vip Fest', which shows the selection of the best films, among thousands of them at film festivals in 2019, organized by Teknochat platforms from Barcelona (Spain). Attending this festival means being one of the best in 2019, and the competition between them all in 2020 is divided into categories: documentary, comedy, horror and thriller, animation and sci-fi, experimental and erotic, and romantic and drama. Gjurić's short film is in the horror and thriller category.
It is an event that takes place every year, and the competition includes the films themselves, as well as the directors, actors and / or screenwriters of the same.
TEKNOCHAT
MEĐIMURJEPRESS EMEĐIMURJE RADIO1 FILMMAG
January 30
Stanka's essays on Croatian radio HRT-HR3.

January 16
About Stanka's book in a book of literary essays by Ljerka Car.
BBRKAN

January 2
Stanka's essays on Croatian radio HRT-HR3.
2019.
December 30
Stanka's poems translated in Arab language by Azza Bard, Cairo (Egypt).

November 18
Meeting with children at the Department of Child and Adolescent Psychological Assistance at KBC Rebro.
NAJAVA

October 1
Reading poetry 'on Poetry to go'
CULTURENET

August 30
One minute film by Stanka Gjuric 'Rhithm' in Film Festival Cape Town (South Africa)
MEĐIMURJEPRESS FILM MAG EMEĐIMURJE MOJZAGREB
August 9
In Poetry Fesival in Island Brač
CULTURENET
June 8
In Poetry Festival 'Vrzova Ljubica' in Samobor (Croatia)
May 29
Stanka presented her new book in Croatian writers Association
MOJ ZAGREB
From March to May
Stanka's essays read in Croatian Radio
February 20
Croatian Beautiful, Famous & Sexy Actresses on IMDb
January 12
Stanka began filming her first movie omnibus under the working title 'Six cryings'.
2018
December 20
Best Croatian female essayists:Stanka Gjurić, Dubravka Ugrešić, Slavenka Drakulić.

November 11
Stanka's essays read in Croatian Radio HR: 20.09., 29.11. 13.12. 20.12., 27.12.
October 14
The renowned French distribution company 'Gonella Productions' has offered to Stanka a distribution of her short film 'Perfect Tattoo' on various platforms around the globe, as the company collaborates with a large network of television, theatrical, DVD, VOD, Internet customers…
FILMMAG MEĐIMURJEPRESS eMEĐIMURJE MOJ ZAGREB
September 11
Stanka's eighteen book of lyric essays "Truth about happiness", is published on 30. Augusth.
MOJ ZAGREB INFO MEĐIMURJE PRESS
July 12
In a new issue of Magazine 'Republika' published six of Stanka's lyric essays.
July 5
This morning, at 10.30, on the 3rd program of Croatian Radio, at 'Words and Words' emission, were performing two of Stanka's lyric essays titled 'The truth about us' and 'From love'.
June 8
Prize competition and Monument award Julije Benešić. DHK
June 4
At Kvirin's poetic encounters in Sisak. Photo by Siniša Matasovic. KVAKA

April 22
The night of a book
April 4
Stanka find out that her poetry book 'Ključarev san' was translated and published in Italy 1994.
eMEĐIMURJE MEĐIMURJEPRESS MOJZAGREB

April 4
Stanka's essays in Magazine 'Kolo'.
March 14


Stanka's lyrical essays in Magazine 'Motrišta' (Mostar, Bosnia and Herzegovina).
VIDEO

February 23
Stanka, who started her acting career in 1989, with the role of "White Rose" in the Yugoslav-British film directed by Rajko Grlić: "That Summer of White Roses", and then played in films directed by Miroslav Međimorec, Oja Kodar, Zrinko Ogresta, etc., also has acting role in the latest film directed by Vinko Brešan, whose premier is expected at the end of the year.
List MEĐIMURJE VEČERNJI LIST eMEĐIMURJE
February 23
Stanka's book of lyrical essays 'The Truth About Happiness' received financial support from the City of Zagreb.

January 28
FrogCast, Video made from Wikipedia article

January 20
The promotion of the magazine 'Riječi' (Words) in which are published Stanka's lyric essays.
2017

November 7
HRVATSKO SLOVO –window book
​


November 15
Seven lyrical essays in Magazine "Riječi"

​

October 21
Stanka's l

yrical essay in Magazine "Zadarska smotra"

August 7
27. 'Croatia rediviva ča-kaj-što' in a

poetical encounter on island Brač
June 30

May 24


Stanka among top bloggers on Blog.hr


MOJZAGREB



May 15




Poetical encounter in Drenovci (Slavonija)


GLAS SLAVONIJE

March 29
​
2016
22 Decembar
Short film 'Perfect Tattoo' on IMDB




http://www.imdb.com/title/tt6157992

November 15
Stanka read her poems in pediatric ward of Zagreb hospital Rebro.
DHK

June 18
Poetical encounter on Island Brač
MEĐIMURSKE NOVINE FAMA E-MEĐIMURJE DRUŠTVO HRV. KNJIŽEVNIKA List MEĐIMURJE
CULTURENET

June 18
Poetical encounter in Samobor
CULTURENET

February 24
HRVATSKI FILMSKI PORTAL
14 siječnja/January 14
List MEĐIMURJE

2015

September 20
August 12
Erotic poetry by Stanka Gjuric published on audio CD

June 11
Poetical encounter in Samobor
DHK-vijest/news
RADIO SAMOBOR

May 14
Stanka's essays and poetry in 'Republika'
REPUBLIKA

April 24
A new book 'The answer' is also published. Finally!
MEĐIMURSKE NOVINE

April 9
Stanka published her new book of lyrical essays 'The Art of Living'.
FAMA

February 28
Stanka has published the second part of her book of love advice, and has an acting role new film by Croatian film director Zrinko Ogresta.
MEĐIMURSKE NOVINE
MOJ ZAGREB
FAMA
2o. February
Trailer for Stanka's new for short filmfor children: Lioncity
LAVOGRAD / LIONCITY

2014


November 23


Stanka finished her first short film for c

hildren. MEĐIMURSKE NOVINE

October 14

January 27
New finished book (in thopic: love advice) waiting for publisher
MOJ ZAGREB INFO PRISHTINAPRESS
2013

December 5
New short film, comedy "Immoral manual"
PRISHTINAPRESS

SEECULT

June 06
Poetic encounter in Samobor

ZAGREBONLINE​

May 21
Poetry Festival in Drenovci
E-ZADAR

May 15
Stanka's Poetry in Cyprus

May 02
"Lust and the Heart" in catalog
HAVC

April 22
Croatian book day
DHK

2012

November 22
Poetry published in Magazine
DIOGEN

Nobember 31
Poetry award in Italy (Reggio Calabria)
CULTURENET

PRISHTINAPRESS

E-ZADAR

BLOG.HR

Augusth 18
Poetical encounter on island Pag
MV INFO

May 11
Gjuric started filming her new short film
SEECULT

E-ZADAR

PRISHTINAPRESS

M.VIJESTI

VESTI

April 05
Orbis Yale university
YALE LIBRARY

2011
November 06
Poetical encounter in Rijeka
KNS
NOVI LIST
​
November 04
A book DNEVNIK VODONOŠE – THE DIARY OF AN AQUARIAN is published
MEĐIMURSKE NOVINE

NOVI LIST

CROPORTAL
​
August 29
Metiterranean poetry
ODYSSEY

June 19
Poetical encounter in Samobor
SAMOBOR.HR

June 10
Gjuric in Lithuania
ISDP

UTENOSZINIOS

March 03

Interview by Aleksandra Ličanin
MEĐIMURJE
MOJ ZAGREB INF
August 08
A few days ago Stanka started to write a blog.
FAMA
MOJ ZAGREB INFO
MEĐIMURSKE NOVINE

​2010
May 14
News (in English) in
ODYSSEY
April 27
Soon in DHK
NOĆ KNJIGE
March 27
Published book OTPOVIJED
FAMA
MOJ ZAGREB INFO
MEĐIMURSKE NOVINE
MEĐIMURJE
March 18
New book "The Answer" in print.

March 13
Stanka become a Member of HAZUD
08. veljače/February 8
Videopoetry completely on YouTube.